Financial Return and Social Good.
Socially responsible investing (SRI), also known as sustainable, socially conscious, ethical or "green" investing, is an investment strategy that seeks to consider both financial return and social good.
Socially responsible investors encourage practices that promote environmental stewardship, consumer protection, human rights, and diversity. The areas of concern recognized by the SRI industry are often summarized as "ESG issues": environment, social justice, and corporate governance.
When you invest in ABEC Notes, you know what your funds will be used to support. You are investing in ministries, which in turn promote the stewardship of resources, including environmental resources. And you can be assured that we only lend to churches and other organizations that seek to promote such stewardship.*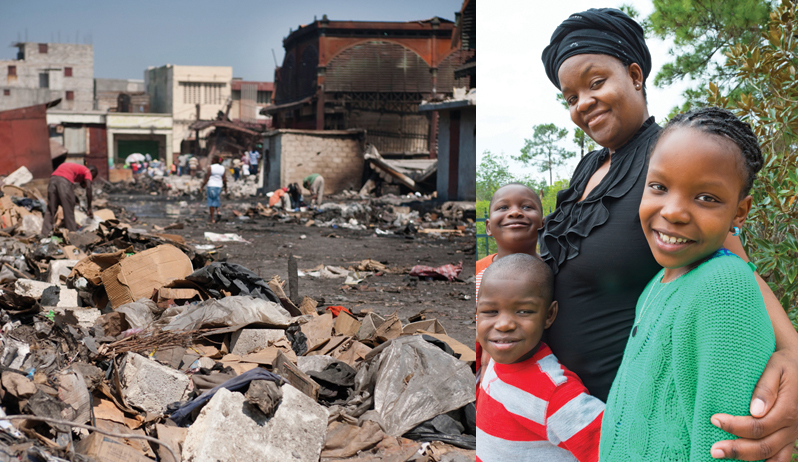 The congregants of Eglise Baptiste Maranatha, East Orange, NJ, used the interest money they saved by refinancing their mortgage with an ABEC Loan for a mission visit to Haiti, where they assisted a sister church that was suffering the effects of two hurricanes.
* A portion of our funds is used to support our operations and liquidity, and may be maintained in financial regulated entities.
This is not an offer to sell our securities and we are not soliciting you to buy our securities. We will offer to sell our securities only in states where authorized. The offering is made solely by our Offering Circular. Our securities are not insured by the FDIC or any other state or federally regulated institution. Rates may change without notice. ABEC Notes are not currently available in  AR,FL, LA, ND, NE, OK and TN. ABEC Notes are not sold through licensed financial advisors in all states. ABEC does not perform a suitability analysis prior to offering or selling the Notes. Investors must assess their own investment objectives prior to making an investment decision. Past performance is not a guarantee of future results