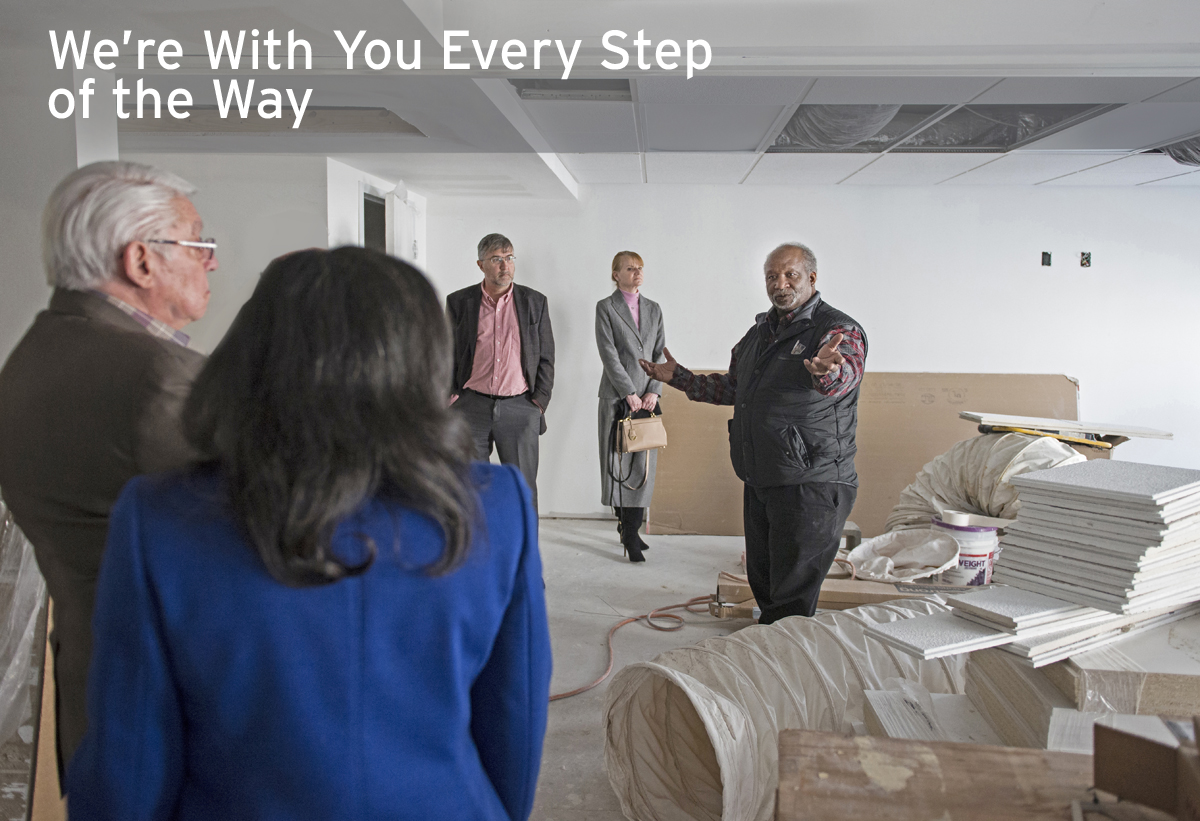 ABEC's Comprehensive Building Services (CBS) program is an intense, often multiple-year program in which the church works intensely with ABEC to bring its ministry dream into focus and fruition.
We meet with your congregation's building planning group and provide guidelines to help you identify congregational and community needs, determine ministry goals, select your architect and other professionals, and develop accurate budgets. These steps help ensure that your building will meet your needs for years to come.
When the leaders of Siloam Baptist Church, Norristown, Pennsylvania, chose to undertake a major renovation, including building a new wing with classrooms, meeting space, work spaces and an elevator, they called on ABEC. Through CBS, we:
• Helped the church set up a timetable and organize their building committee.
• Held a workshop on successfully completing a capital campaign.
• Provided referrals to professional fundraising consultants.
• Established the church's ability to meet the loan criteria and repayment schedule.
• Met to discuss our observations and recommendations.
• Processed the loan application and provided an ABEC Secured Loan at an affordable rate.
• Celebrated with the congregation at the dedication of Siloam's renovated home.
"CBS is a partnership," said Dr. Benjamin Greene, ABEC Vice President and Loan Services Director, during the site visit at Siloam pictured above. "This was an especially fruitful partnership because of the construction experience of the people on the committee. An ideal construction committee is comprised of long-distance runners, not sprinters, who meet over a long period of time. When they do their work well, there is beautiful new space like this to celebrate."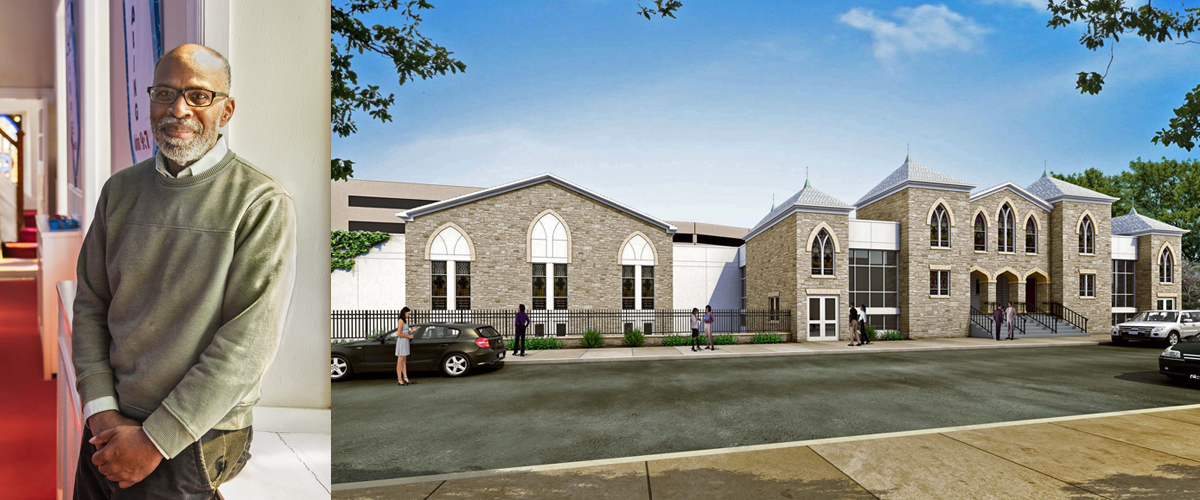 Siloam's Pastor,  Rev. James West.
The following is excerpted and edited from Siloam's newsletter:
"Today is a historic day in the life of our vision to expand this branch of Zion and further extend God's hope, healing and wholeness into the community. Siloam has added two floors to create additional space for outreach and fellowship. Seniors, adults, children, youth, and the disabled now have better access to participate and benefit from vital ministry and worship activities. And we are able to better serve the spiritual needs of our Norristown community.
Our capital fundraising campaign "By Faith, We Build Together"  —with the help of ABEC—enabled us to reach this significant milestone. What's most amazing is that our new building was raised on the anniversary of our church's spiritual birth. As we celebrated 113 years, we praised God for the men and women who began to meet on "Maids' Day Off." They were the true visionaries that saw hope, healing and wholeness through Jesus Christ flooding Norristown. And we gave honor to the vision with the building expansion, which will help us continue exhibiting Christ's love by meeting our community needs.
With our elevator, more programs are accessible to seniors and the physically disabled. And we will be able to offer spiritual counseling in the additional meeting areas as well as expanded activities for youth and adults. As we thank God for this incredible gift to build and expand our ministry, we are grateful for what this season truly represents. What a generous gift God gave to the world!"